It all started with Proust. Or should I say: with the Proust Questionnaire.

One of the first questions on the list is: What is the principal aspect of your personality?
The response of the acclaimed French writer was: The need to be loved, more precisely, the need to be caressed and spoiled…
The Questionnaire is a confession album about personality that began as a popular parlor game in 19th Century France. It used to be called: Les Confidences de Salon and was given to the young Marcel Proust by a friend, who named it after him, due to the enthusiastic responses he gave.
The Proust Questionnaire
– What is the principal aspect of your personality?
– What is the trait you most deplore in yourself?
– What is your current state of mind?
– What is your greatest fear?
– What do you regard the lowest depth of misery?
– What is your idea of perfect happiness?
– When and where were you happiest?
The list is much longer and still popular today.
Where do you want to be in five years time?
When 2017 came to an end, I was adamant to approach the New Year with a fresh and different view. On myself, my environment, work, friends -in short, on life. Not life in general, my own, to be precise.
Previous New Years used to come and go without any fuss. Wherever I was, at home, abroad, or whomever with, friends, strangers, a lover- I couldn't care less about a year coming to an end -or another one beginning. I would mainly ignore it.
I realized I had to start somewhere- where?
My Resolutions for 2018:
1- Daily Meditation/ ten minutes a day to start with
2- To Read Marcel Proust's A La Recherche Du Temps Perdu…  (In Search Of Lost Time…) In French!
Change
The problem is I'm not crazy about new beginnings, or other things new. Not at all. And neither what comes with it: change.
-If you would change one thing about yourself what would it be..? (The Proust Questionnaire)
Many people like to experience all sorts of change; a new place, a new car, even another pair of shoes, let alone a new partner. They're often looking for it -sometimes in the form of a lifelong quest, and are truly happy finding whatever it is they're looking for.
I'm not against novelty based on some kind of principle. I just prefer things to stay as they are. No changes. No alterations. Nothing. I like more of the same –in general.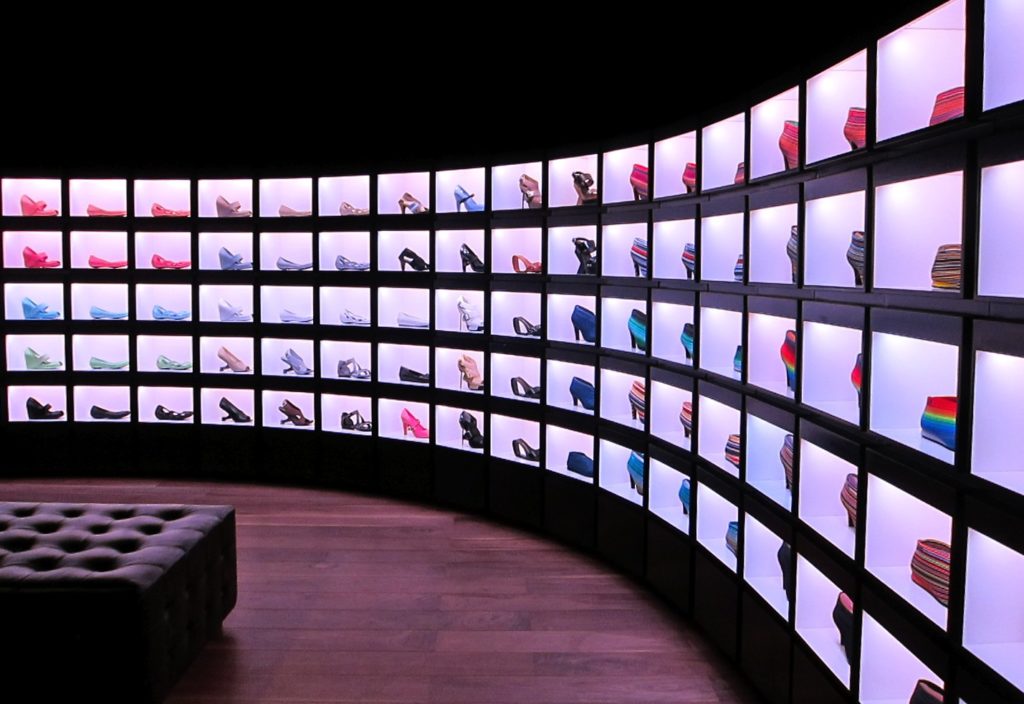 Let's say I'm shopping for certain things, shoes for example, in a specific color or style. Of course, finding them does make me content: mission accomplished. Once home, though, I'll store the brand new shoes, wrapped in tissue paper, in their brand new box, deep down in the cupboard. And I'll continue walking around in my old shoes. Not the new ones…
It could be quite a while before I'll bring out my new shoes and put them on -if ever.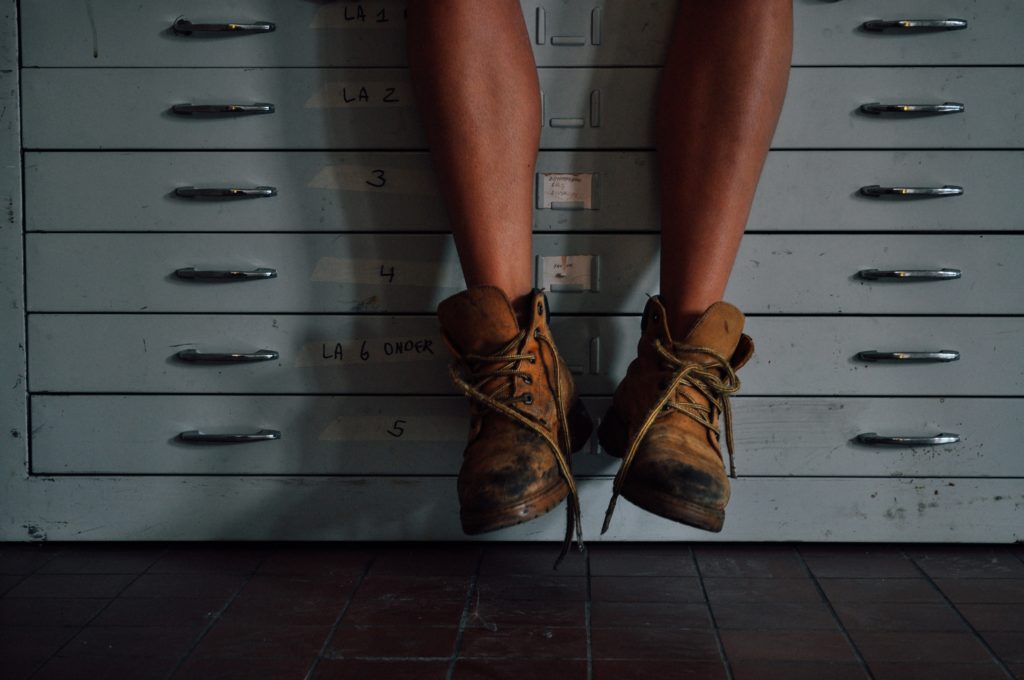 ©Rosan Harmens
Maybe I'm someone who's more into the idea than anything else? Not into the real thing?
A study at Yale University said: Views on our true self-are highly subjective and skewed by our own judgments of what is good.
Andy Warhol
Andy Warhol loved shopping. Flea markets. Antique shops. Galleries. Saks on Fifth Avenue. Apart from paintings, sculptures and other art, he used to buy photo frames, crystal decanters, marble boxes, platinum vases, watches, jewelry, colognes, belts, shoes –yes, shoes (dress shoes, slippers, boots), sunglasses… His New York townhouse harbored it all, each room crammed with every little thing he ever purchased.
After his death, most of it was still unpacked… Why..?
The Chinese emperors used to take some of their belongings with them into the Imperial Tombs. There were huge, shiny-red trunks next to their coffins, filled with rare artefacts of gold, and thousands of exquisite treasures of silk, wood, porcelain… To protect the emperor and his empresses in their afterlife, it seemed.
Where do you want to be in ten years time?
New Things
A friend from Paris had moved to another country a few months ago. I mailed her, asking about her new country, her new job, her new place. She had already lost the job -because of her anxiety attacks. She was back in Paris again.
New Events
New Possibilities
New People
Old Feelings
Between Right And Wrong
Not being a devotee of change is confusing. It's not something I like. What kind of a person doesn't like change? Children are not crazy about it, as everything is new to them and they're bombarded with change; it's all they know. Neither are older people; they're often rather set in their ways, especially towards the end.
David Bowie/ The Proust Questionnaire:
-What do you regard as the lowest depth of misery?
Living in fear…
Different studies said: Change is good! Change is healthy! It will open your eyes… It will make you see things in a new perspective… Change is supposed to get you out of your comfort zone, broaden your horizon, experience a new you; a different you. And not just different: better…
Three Questions:
What is your comfort zone?
How do you get there?
What if you don't have one?
I would like a better version of myself.
Never Win, Never Loose
Somewhere last year I started thinking about my day to day-existence; the sameness of it, and the regularity. Why?
I might try a completely new direction… Why not? I had enough of my No-Change-life. My Let's-Keep-Things-As-They-Are-existence. My own self-was boring me too.
Yale University: From a scientific perspective, there is actually no such thing as the true self.
I've been looking for the different parts of Proust on my bookshelves. Three of the shelves have French books, but there is nothing by France's greatest writer.
Proust's masterpiece: A La Recherche Du Temps Perdu (In Search Of Lost Time), is some 4000 pages and features more than 2000 different characters. It consists of seven parts, three being published after his death (1922). Proust is considered by critics and writers alike to be one of the most influential authors of the 20th century. He's also the least read among the literary classics of our time (James Joyce, Kafka, Becket).
For years I kept this note above my desk.
YOU ARE A VICTIM OF THE RULES YOU LIVE BY, it said.
I took it down recently, it didn't seem to work.
Some people make it look so easy, the way they cast old habits off and adapt to new ones – like some worn out coat being thrown away.
Different studies said: To be truly successful you have to force change…
Nothing Lost, Nothing Gained
I'm almost six weeks into the New Year now, and I'm in need of a new New Year already. It looks like this one is definitely about to turn into a huge failure. I don't want to sound gloomy or overreact in any way, but I'm not exaggerating, I'm afraid.
Apparently, a lot can go wrong in a couple of weeks.
What to do? Forget about meditation? I practice Yoga once in a while -why exaggerate? To save Proust for next year?
What John Cale said: People's inadequacies, their ability to make mistakes, is the magical thing in them. Omnipotence is not a useful concept…
A few days ago I got an app from this long-time British friend. He was on his way to China to celebrate New Year with his wife and family there -New Year?
He explained there is no fixed date for the Chinese New Year. It changes all the time -it has to do with the moon. This year it'll be on February 16th.
I have decided to aim for the Chinese New Year now -instead. It seems to trigger celebrations all across the globe, so why not mine? And it's this coming Friday, so I'll have a few days extra to prepare.
In the meantime, I've found all parts of A La Recherche Du Temps Perdu on-line. Second hand. In light-green leather; the same color as the dining room at D's in France.
OMG..!
BewarenBewaren
BewarenBewaren
BewarenBewaren
BewarenBewaren
BewarenBewaren
BewarenBewaren
BewarenBewaren
BewarenBewaren
BewarenBewaren
BewarenBewaren
BewarenBewaren
BewarenBewaren
BewarenBewaren
BewarenBewaren